CONSTRUCTION – DEVELOPMENT – MANAGEMENT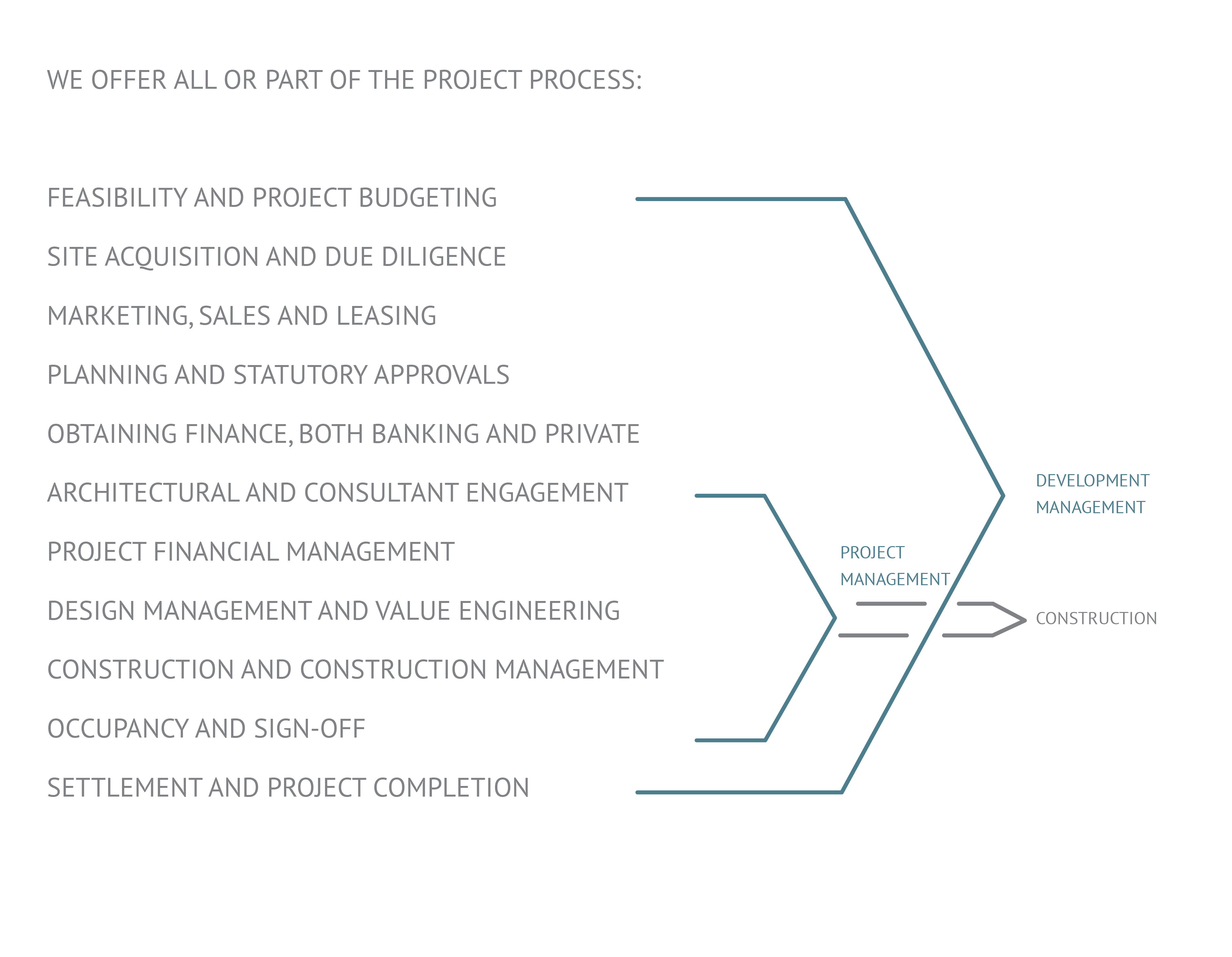 DEVELOPMENT MANAGEMENT
When Bluerock Projects is engaged as the Development Manager our clients benefit from our full range of capability. Our experience in the construction, design and development worlds enable us to provide effective advice to our clients, backed up with years of experience in a broad range of property disciplines. This is our point of difference as a service provider – few Development Managers out there will have direct corporate development experience coupled with direct commercial construction experience as well as design, sales and creative insights.
We understand the commercial needs of our clients and have an eye for product design combined with experience in obtaining sensitive development approvals that result in more successful outcomes. Our clients can be involved as much or as little as they like in the development process, we work around your needs and expectations.
At Bluerock Projects we have experience with a wide range of Development Management specialties, including:
Timber Construction Methodologies

Heritage developments

Writing bid documents such as EOI's and RFDP's

Government Joint Ventures

Administering Development Management Agreements (DMA's)

Syndicate management

Developments on Government administered sites
We can also create 'bankable' development feasibilities using Estatemaster software and help our clients obtain funding, including principle investment or debt funding from lending institutions.
PROJECT MANAGEMENT – Client Side Construction Delivery (Clerk of Works)
As a Registered Building Contractor and Supervisor with commercial construction experience, few client side project managers understand construction like we do. This experience provides us with unique insights into the construction process and methods of operating. As a result we are able to protect our clients interests to a greater degree than many other client side Project Managers.
We are not a 'post box' PM that will pass paper around, we filter issues for our clients and provide them with those aspects that require their input or ensure the responsible party addresses them in a timely manner. We actively engage with contractors to ensure efficient project delivery that protects our clients' interests and inspect our sites with a builder's eye, anticipating issues before they arise. Our understanding of construction detail and the way builders operate enable us to resolve issues fast and efficiently, minimising costs and time delays for all parties.
CONSTRUCTION
Bluerock Projects can undertake construction projects alone and specialises in the timber construction methodology. DeHavilland Apartments is our in house development that demonstrates the feasibility and benefits of timber. Alternatively, given our knowledge and experience with timber construction a client can engage us to represent them with their preferred contractor.
See our Construction section for more information on our Project Partners and Clients.
SUPERINTENDENT
Our Project Management or Development Management services often include superintendency as a matter of course. However we are available to provide independent superintendency function alone to our clients. We pride ourselves on our understanding of the areas of construction and the contract detail that may result in issues arising during the course of project delivery and how to deal with them in an efficient manner. Our background on both sides of the 'fence' provides a level of knowledge that can reduce or nullify points of dispute before they become serious impediments.